Do you teach a Johnny Appleseed unit at the beginning of the year? It was always a favorite of mine! Read this blog post for ideas on how to integrate this into your ELA block!
Introduce Who Johnny Is
Introduce your students to Johnny Appleseed! If you are looking for a great introduction to Johnny Appleseed, BrainPop, Jr. is the place to start! This short video covers information about Johnny Appleseed. It also has activities that will check or further the students' understanding.
Daily Read Aloud During Unit
These read alouds are great additions to your mentor text library. After reading themed-books aloud, I always recommend putting them in a special bin for students to "check out." Students will be able to dive into these books with a partner or independently. Rereading the stories will improve their comprehension, accuracy, and fluency! Each of these links below are affiliate links to Amazon.
Create a Reading Flip Book About Johnny
For a fun activity, consider creating a flip book when you're teaching Johnny Appleseed! Students will read and learn about Johnny Appleseed while making this fun craft! The flip book includes a reading passage and comprehension questions in the first two flaps. Under those flaps, students will sort events into the correct category, and write about Johnny Appleseed. This activity will take typical learning and turn it into a fun project that can be displayed in the classroom, hall, or on the refrigerator!
Tie in a Fun Science Activity
There are tons of science activities to do with your Johnny Appleseed unit. It's directly tied with apple themes, which has tons of great ideas. Here are two fun ideas from other blogs to check out.
Link: Play to Learn Preschool
It's easy to integrate science into this unit, too! Check out Play to Learn's activity that teaches students about senses with apples!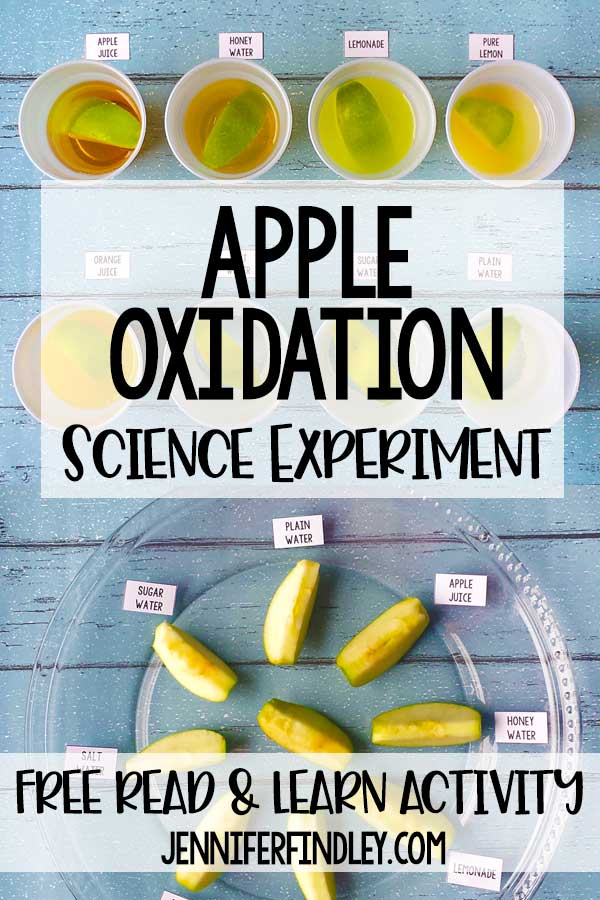 Link: Jennifer Findley
Or, create an experiment that will teach your kids about oxidation AND the scientific method!
Suggested Resource You May Like
Thank you for checking out my tips for teaching Johnny Appleseed!

Want more fall and apple themed blog posts?